With all of the divorces that happen on a daily bases, people need to know what you do with their old engagement ring. Luckily, our website Exchange.Diamonds, is the perfect solution for people who are looking to buy or sell used engagement rings. We work with people all day long who are looking to sell their jewelry and get the best price. Be sure to explore the different options that we offer today.
What Is The Value Of Your Ring?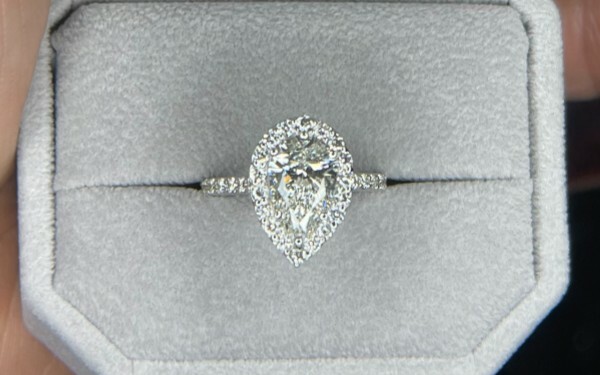 Do you know how much your ring is worth? Your engagement ring is worth exactly what someone is willing to pay for it!!! So however much money you can get for your ring is the true value. You might take it to one place and they tell you $1200. The next place tells you $800. The next place you take it to tells you $1000. Finally, you decide the search is over and you take it back to the person who said $1200. Therefore, your old engagement ring was worth $1200.
What Does The Appraised Value Mean?
All day long here at our Diamond Exchange we evaluate the prices and values of engagement rings, diamond rings, diamonds, and other types of jewelry. People come into our store to sell their old engagement rings almost every day. People often come to sell to us and they proudly whip out their appraisal with the "Appraised Value". Most of the time, Appraised values DO NOT accurately represent the resale value at all!! Again, a used engagement ring is worth what someone is willing to pay for it. Often times we tell our customers to go back to the person who appraised it and ask for half of that amount in cash and see if they will pay them. Never happens.
Where To Buy Used Engagement Rings?
You can buy and sell engagement rings and other types of jewelry on our website. We have a jewelry consignment store that allows people to get fantastic deals on engagement rings, diamond rings, and wedding rings. The products that we have listed arn sale for a fraction of the original price. These rings are amazing deals because they are second-hand. An old engagement ring can very easily be brought to like-new condition with simple cleaning and polishing. All engagement rings, wedding rings, and jewelry for sale on Exchange.Diamonds will be in like new condition when received. The rings we have available are a fraction of the price they would cost at a typical jewelry store.
Where To Sell Your Engagement Ring?
If you are in the market to sell your engagement ring then learn more about our options at Exchange.Diamonds. We have aggressive diamond buyers and jewelry buyers on staff that will offer you a strong cash value based on the current market. We also offer a jewelry consignment option that is designed to get you maximum value. We sell our customers unwanted engagement rings and diamond jewelry on consignment to help them get more money similar to https://worthy.com.
Contact Exchange.Diamonds Today
For any questions that you may have concerning the value of your engagement ring or other jewelry items visit our contact page. Exchange.Diamonds is the one-stop shop for all of your diamond needs.