Being confident with the diamond you choose is essential because they are frequently pricey purchases. While many people rely on a reputable brand name to determine whether it is a high-quality diamond, a certification from a reputable organization is more significant.
Two of the most well-known grading organizations that confirm a diamond's features are the Gemological Institute of America (GIA) and the International Gemological Institute (IGI).
Only someone who has worn and owned a diamond can truly understand its worth and grandeur. A diamond can only be referred to as a diamond if it satisfies the physical, visual, and chemical criteria for the gemstone. You need a diamond certificate from a recognized diamond grading organization to know this. To determine which is best for you, let's contrast the IGI and GIA.
Diamond Certification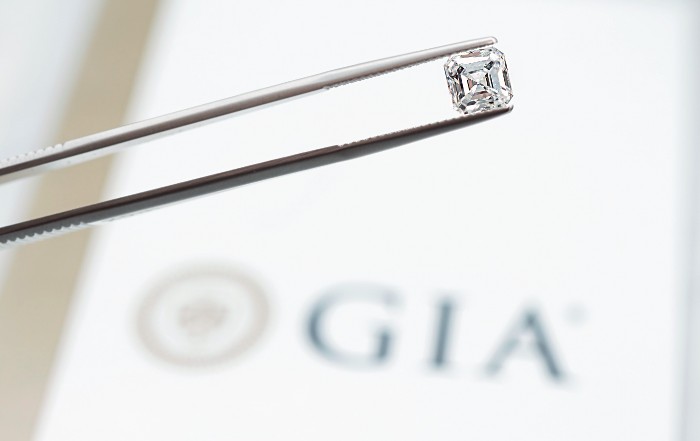 An evaluation that provides a formal and thorough description of a diamond is referred to as a diamond certification, sometimes known as a diamond grading report. The certificate also referred to as a diamond dossier, confirms the cut grade, clarity, carat, and color of a lab-created or natural diamond. Other characteristics include symmetry, measurement, fluorescence, and polish.
When buying expensive jewelry or stones, insurance is needed to safeguard your purchase from theft or unauthorized resale. In these cases, the certificate or diamond dossier report can often be a requirement of the insurance company.
IGI Diamond Certifications
The largest independent gem laboratory in the world is the International Gemological Institute. Its headquarters are located in Antwerp, the epicenter of the diamond industry, where De Beers also has sizable activities. Along with these locations, the company also maintains offices in New York, New Delhi, Surat, Hong Kong, Dubai, Shanghai, and Tel Aviv.
The IGI has been aiming to establish itself as a reputable diamond grading lab. It employs more than 650 gemologists and experts who work in the jewelry industry.
The IGI issues IGI certificates after evaluating and grading diamonds and other gemstones, regardless of where they were mined, using cutting-edge technologies. Like the GIA, the IGI uses technology in its grading system to distinguish between mined and lab diamonds, even down to the procedure used to create them, whether it was CVD, HPHT, or another.
The diamond's origin, including whether it was created in a lab or naturally, is stated at the top of the report. Along with:
Proportions
Shape and cutting style
Measurements
GIA Diamond Certifications
The certification issued by the world-renowned Gemological Institute of America (GIA), a company that grades diamonds and gemstones, is the gold standard for quality, purity, and integrity. Currently, the GIA has offices/laboratories in Antwerp, Bangkok, Gaborone, Johannesburg, Hong Kong, London, Mumbai, New Delhi, New York, Ramat Gan, Surat, Taipei, and Tokyo, in addition to its headquarters in Carlsbad, California.
Since 1931, collectors, auction houses, jewelers, and retail customers have acknowledged the GIA diamond dossier, often known as a diamond grading report.
A GIA diamond report serves as proof that your GIA-certified diamonds have been graded and evaluated in accordance with internationally recognized business standards. This would provide you the assurance that you are paying for the actual deal when you acquire that ideal gemstone or jewelry item.
The GIA evaluates and grades lab-grown and mined diamonds and even identifies the manufacturing method, such as CVD, HPHT, or any other currently used technique. The GIA does thorough market research and adjusts the diamonds' internal quality matrix to keep up with and beyond industry standards.
Additionally, it offers evaluations of:
Laboratory-grown diamonds
Colored stones
What material makes up a stone
The Difference in Grading the 4Cs Between IGI and GIA

The technical and mechanical grading standards and methods used by the IGI and GIA are identical to one another. Because the GIA is older than the IGI, it is widely regarded as the gold standard. Additionally, the GIA is credited with developing the 4C grading method, which has become the benchmark for grading and evaluating diamonds all over the world. For diamonds of all sizes, the GIA also includes diamond dossiers and comprehensive grading reports in its GIA certificates. Because of this, the GIA's grading method is stricter than the IGI's, and there is also a noticeable difference in the certificate prices, with the GIA certificate costing more than the IGI.
A mini-report and a complete grading report are the two types of diamond grading reports offered by the IGI. The IGI's micro grading reports are very succinct, which can be a disadvantage, especially with high-value diamonds. This contrasts with the GIA's assessments. The certification and evaluation techniques employed by the IGI and the GIA to evaluate the diamond are probably comparable, if not identical.
What to Expect
Due to the IGI's loose global structure, there may be minor variations across its labs depending on where they are.
As a general rule, it is safe to expect that GIA and IGI graded diamonds of D-I color will differ by 1 grade in terms of color. For diamonds in the J and below color range, this discrepancy is significantly less pronounced. One can also anticipate a one-grade consistency disparity in diamonds graded by IGI and GIA. This is especially true in high investment-grade diamonds with a color range of D-F and a clarity range ranging from flawless to very very slightly included.
Ask specific questions about the clarity of SI1 and SI2 IGI-graded diamonds to the retailer because they might not be eye-clean. Please be sure that IGI diamonds with low clarity grades have been eye-cleaned to remove any glaring inclusions. When diamond dealers, diamond brokers, and diamond buyers evaluate diamonds you are wanting to sell they will always give more weight to GIA certificates because they grade stricter.
The good news is that 10 to 20 percent of diamonds graded by IGI may match GIA standards. How? Individual gemologists grade and then cross-examine gems; humans grade diamonds. As a result, some IGI gemologists may have the same high standards as GIA gemologists. The issue is that they do not grade diamonds with the same consistency throughout the organization as the GIA.
The takeaway from this is that, unless you are getting a fantastic deal, you are probably not getting a reasonable price on an IGI-rated diamond because it is just graded higher than it would be in a GIA report.
Consider this: Every dealer is aware that a GIA-graded diamond would sell more quickly and for a higher price (assuming the stone is as high-quality as the report indicates). What motivates them to have the diamond graded by the IGI, then? They are aware, deep down, that it would produce better outcomes than the GIA since it is more liberal.
IGI and GIA Graded Diamonds Report Types:
For any size diamond, the GIA offers full grading reports as well as diamond dossiers, which are often for little diamonds. Mini-reports and complete grading reports are the two types of diamond grading reports offered by IGI.
IGI's tiny grading papers, which are frequently given to vendors in shopping malls, are infamous for having a dearth of facts, particularly on a diamond's cut, in comparison to GIA dossiers with appropriate information.
If you are purchasing an IGI-graded diamond, be careful to purchase one that comes with a complete IGI report produced by one of their reputable labs in the United States or Antwerp.
Final Words
Even if the IGI is a trustworthy lab, it is still not as powerful as the GIA, yet you shouldn't completely discount the former. Please proceed instead under the premise that there may be a little discrepancy in the diamond clarity and color between IGI and GIA. Exchange Diamonds offers both GIA an IGI certified diamonds and engagement rings.
When purchasing IGI-graded diamonds, choose those that come with a full IGI report rather than the mini-reports, as the latter lack any data on cut. Additionally, buying an IGI diamond with lab tests from their more reputable labs in the U.S. and Europe would be a smart move. It's also crucial to remember that the IGI is less erratic with low-grade diamonds than with high-grade diamonds.
If you are a first-time buyer, our best suggestion is to choose a GIA-certified diamond and forego the risk completely.
We also advise that as you look for the ideal diamond, you get familiar with the 4 C's that buyers take into account.